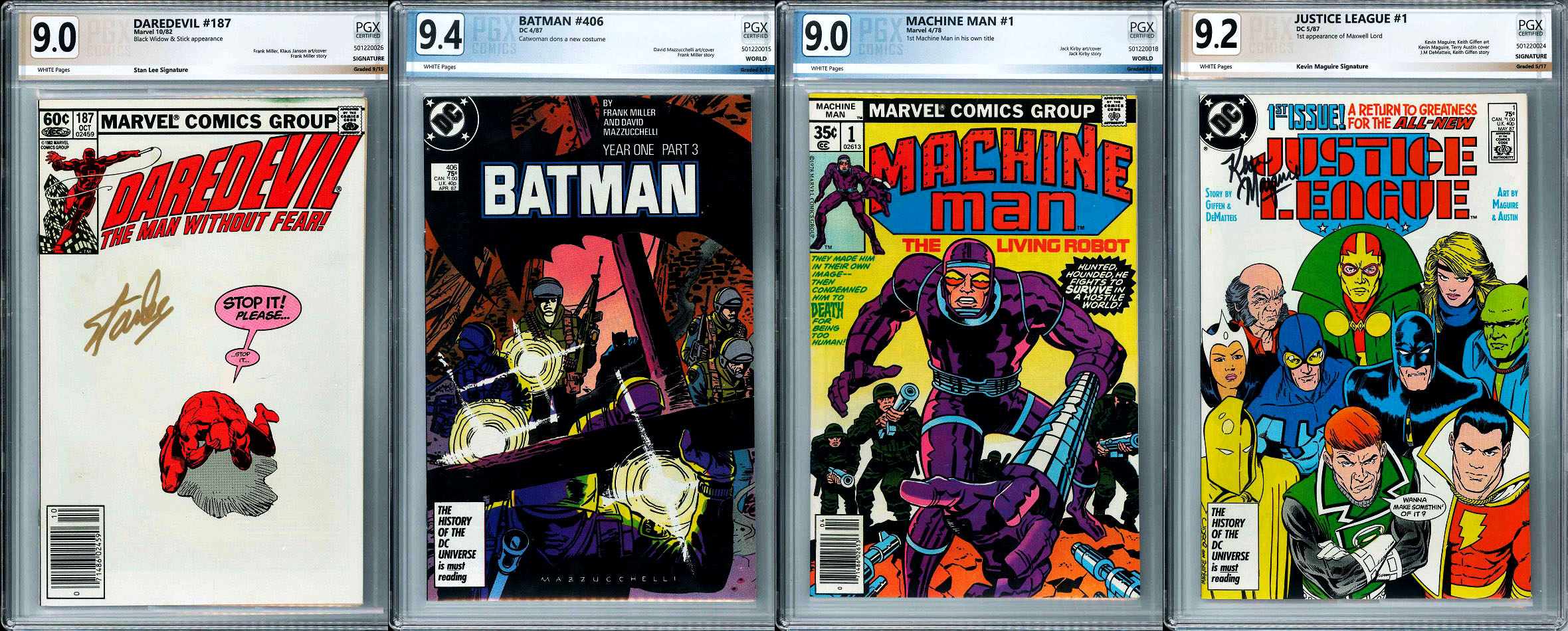 Discounts are calculated automatically on the interactive submission form.
For returning customers, we offer your choice of one of the following:
---
Special #1:
---
20% off our 3 Day Grading Service
with an order of five or more books.
---
Special #2:
---
Send in 30 books for our Standard Grading Service (pre-1978)
and receive two free pressings of your choice.
---
This submission form is super easy to fill out. It calculates all the costs for you.
If you have any problems with the submission form, please contact us or use the old submission form.