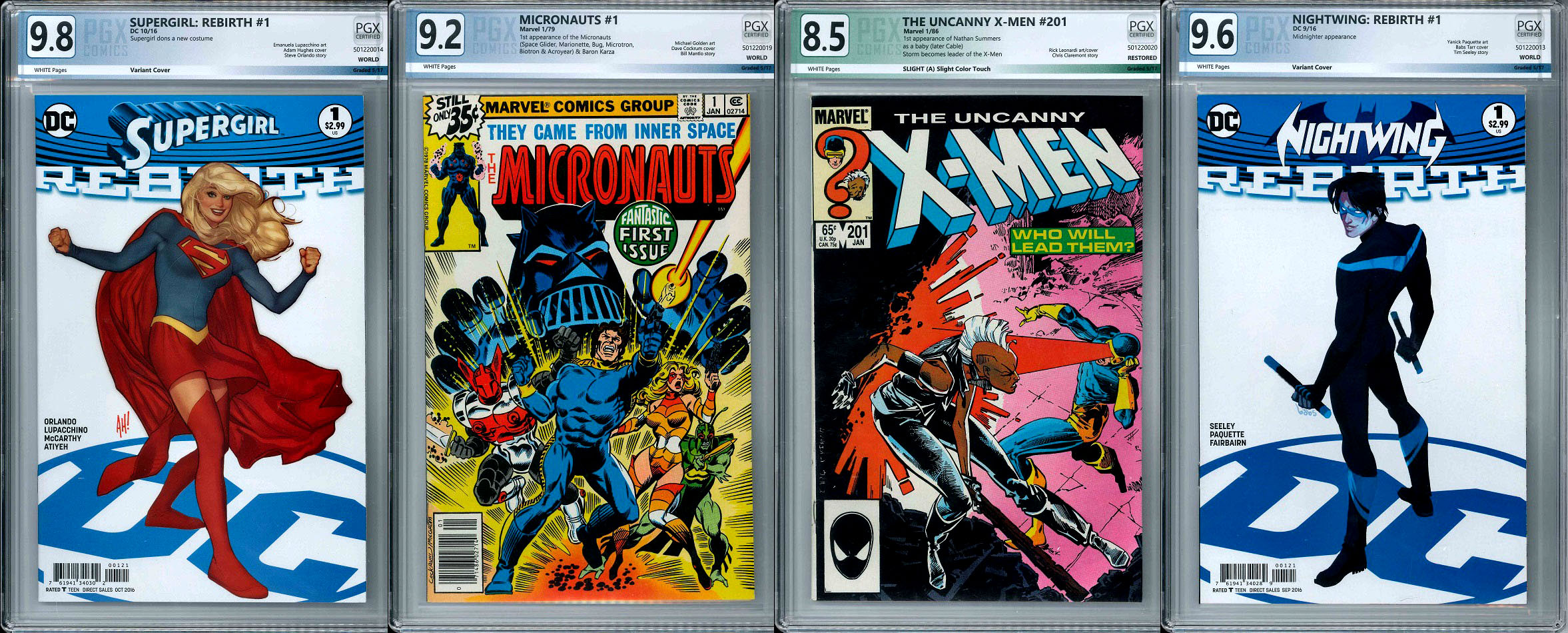 Bag and board each individual book and place each book in a top-loader for maximum protection. Use sturdy cardboard to protect the edges and corners. Please use a minimal amount of tape and try to use tape that is easily removable when securing the books with cardboard.
Wrap a single sheet of bubble wrap around your top-loaded, cardboard protected books for extra safety. When shipping, we recommend that you use an oversized box and fill the extra space with paper and/or packing peanuts for maximum shock absorption.
Always insure your books when shipping them to PGX. Your books are fully covered when they arrive at our facility but you will want to make sure you are covered during delivery.
This submission form is super easy to fill out. It calculates all the costs for you.
If you have any problems with the submission form, please contact us or use the old submission form.